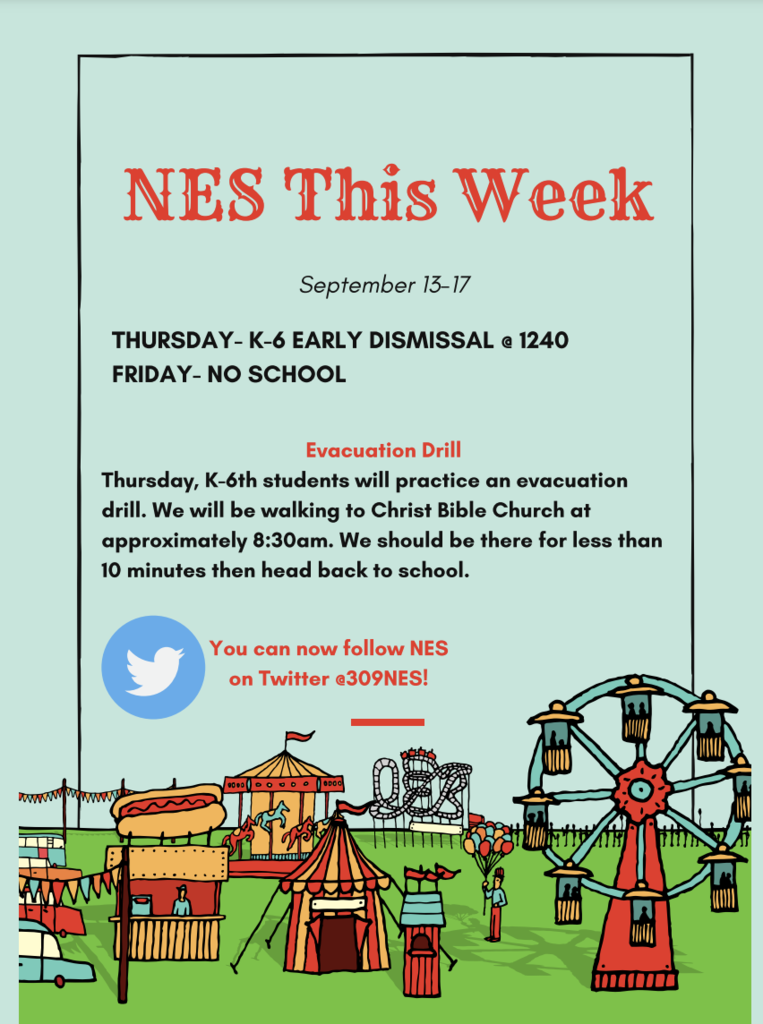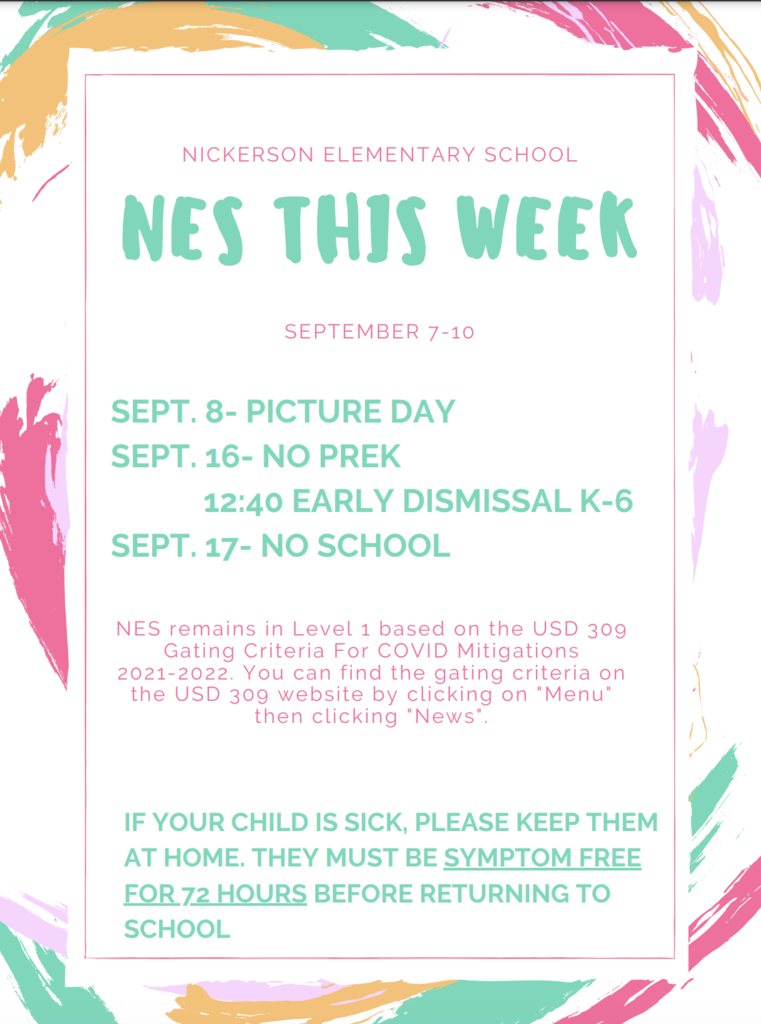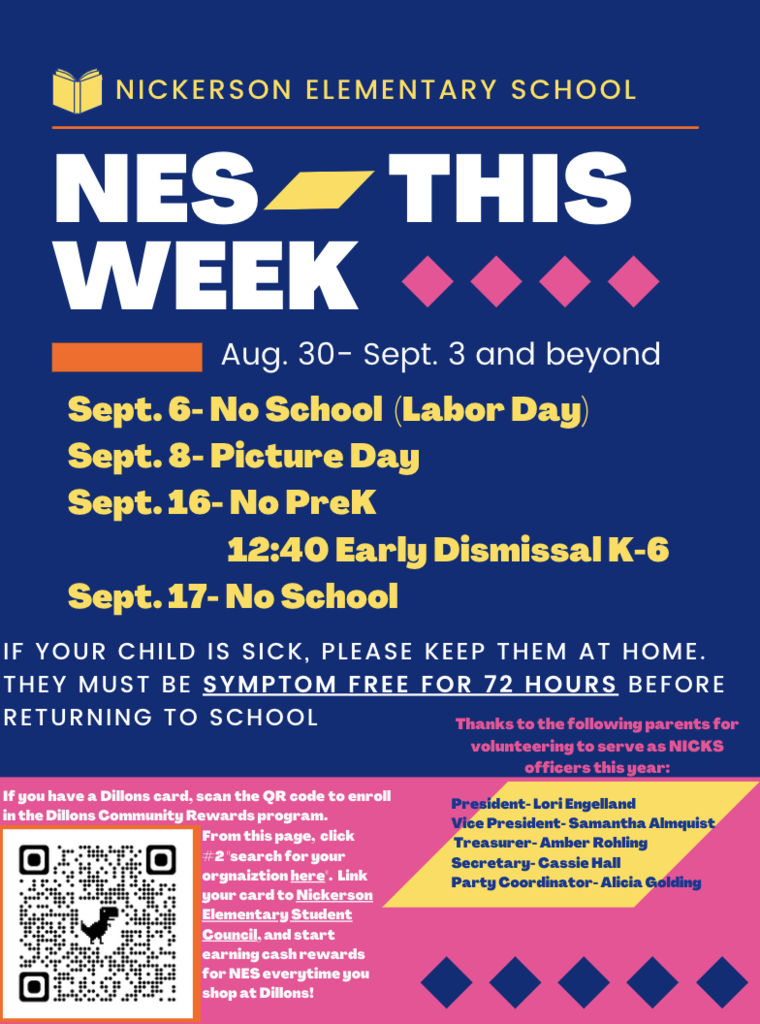 The revised 2021-22 district calendar was approved by the BOE Monday evening. Please note the change in the last day of school as well as Jan. 3 and Feb. 17.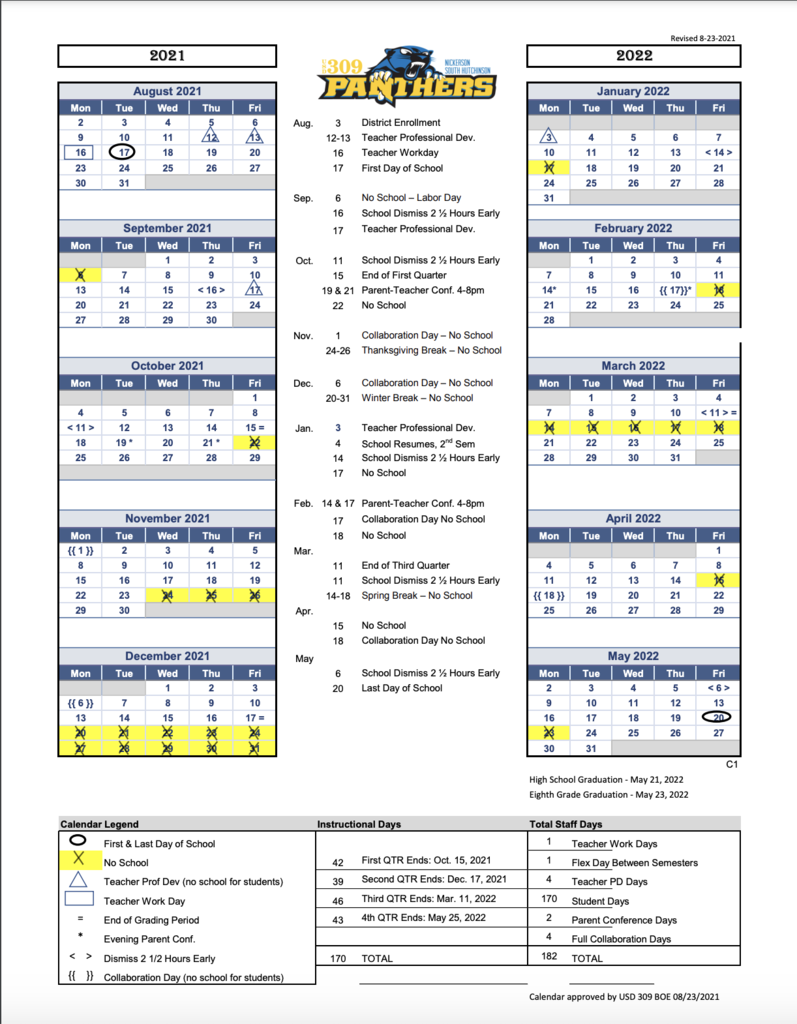 No PreK tomorrow, Aug. 27th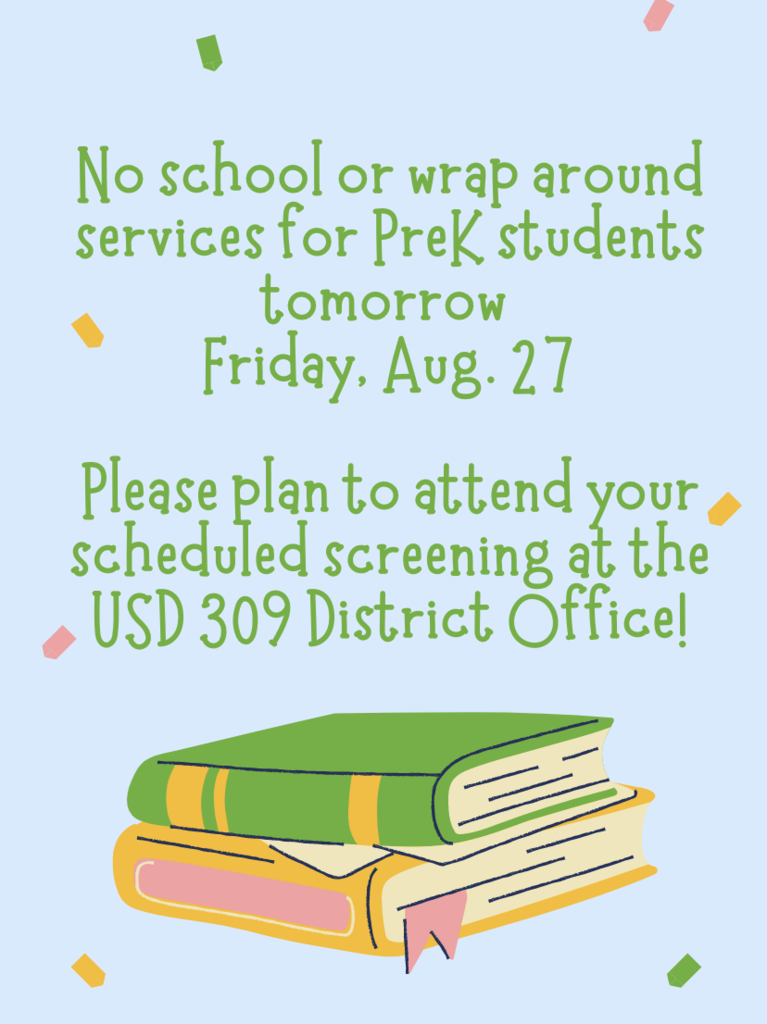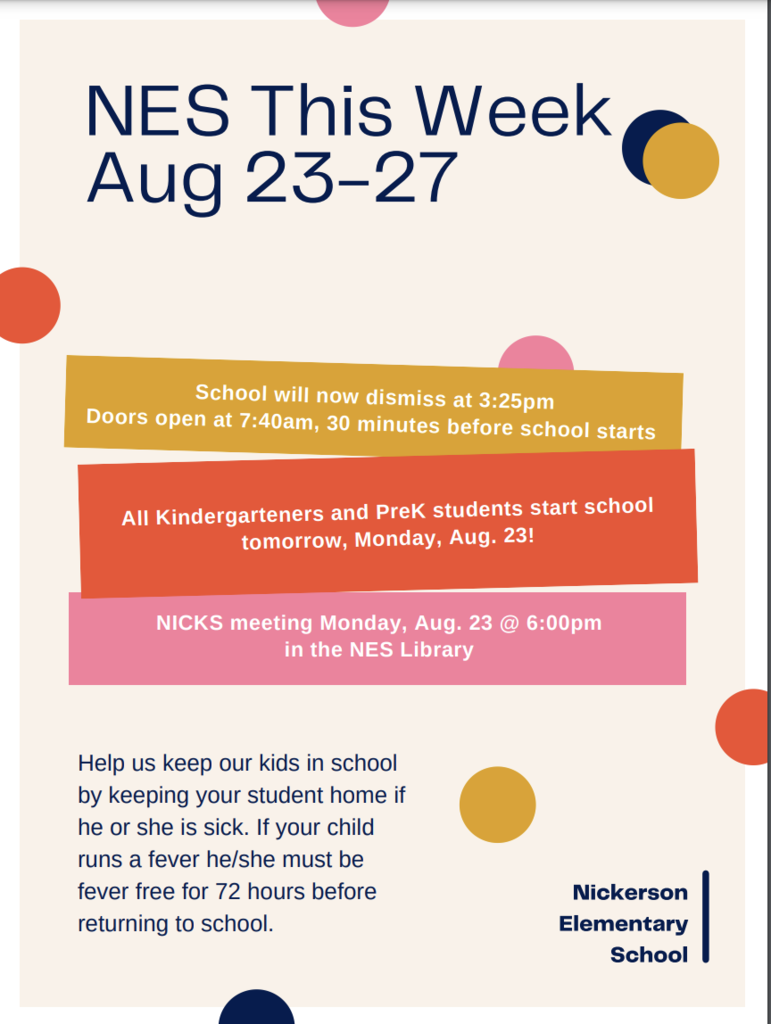 We can't wait to see you at Meet Your Teacher Night this evening! 5:30-7:00 at NES

USD 309 is applying for Federal dollars to assist in our COVID response efforts. Please take a few minutes to complete this brief survey, which will close this Sunday night (8/15/21).
https://forms.gle/13gpp6J3TuvzvHuVA
Thank you

School Board Member Vacancy The USD 309 School Board is accepting letters of interest from community members who would like to be considered for a vacant board member position. The board member who fills the vacancy will serve from August 23, 2021 through January 8, 2024. The applications will be reviewed and candidates interviewed at the August 23rd School Board Meeting. QUALIFICATIONS: · Qualified voter of the District · Not an employee of the District · Resides in Position #3-Reno Valley Click Here for the "Official" Letter APPLICATION DEADLINE: 12:00 P. M. August 19, 2021 Interested applicants can fill out a Board of Education Candidate Questioner by contacting the USD 309 Board Clerk at 620-663-7141 or email
krohling@usd309ks.org
no later than August 16, 2021.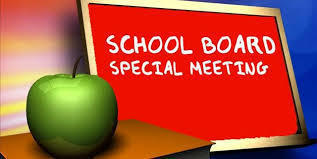 U S D 3 oh 9 will be having our district wide student registration on August 3, 2021. This will take place at the district offices located at 4501 West 4th Ave in Hutchinson Kansas. The district offices will be open from 7 a m to 7 p m. Visit us online at
www.usd309ks.org
.

U S D 3 oh 9 will be having our district wide student registration

Online Student Registration is Now Open. Please visit the USD309 website for more information and links to start your students registration process. Thanks!!!

Next week, June 28-July 1, NES and SHE will continue to serve hot grab and go meals with pick up times 11 to 12:30.

The class of 2027, show off their sweatshirts after the 6th grade recognition program. Thanks to our NICKS parent organization for designing and purchasing the hoodies for each 6th grader.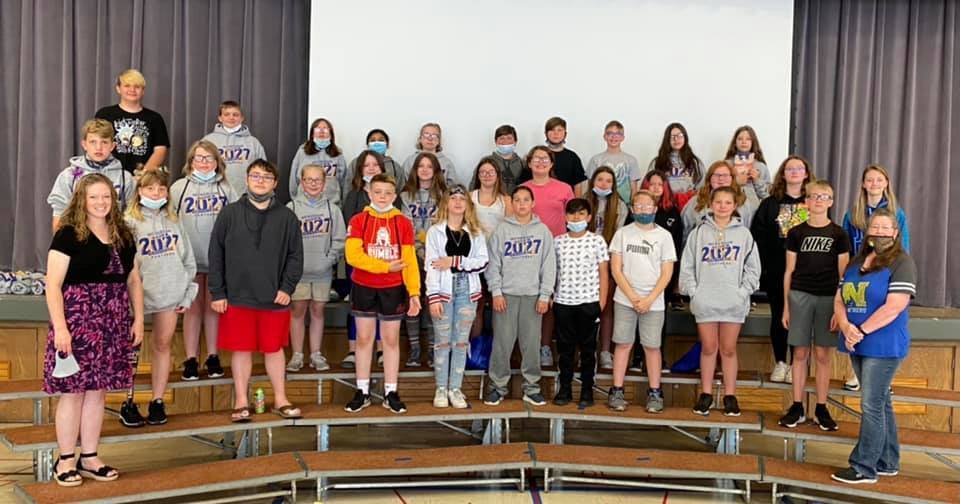 Kindergarten and 1st & 2nd grade end of the year music performance pics.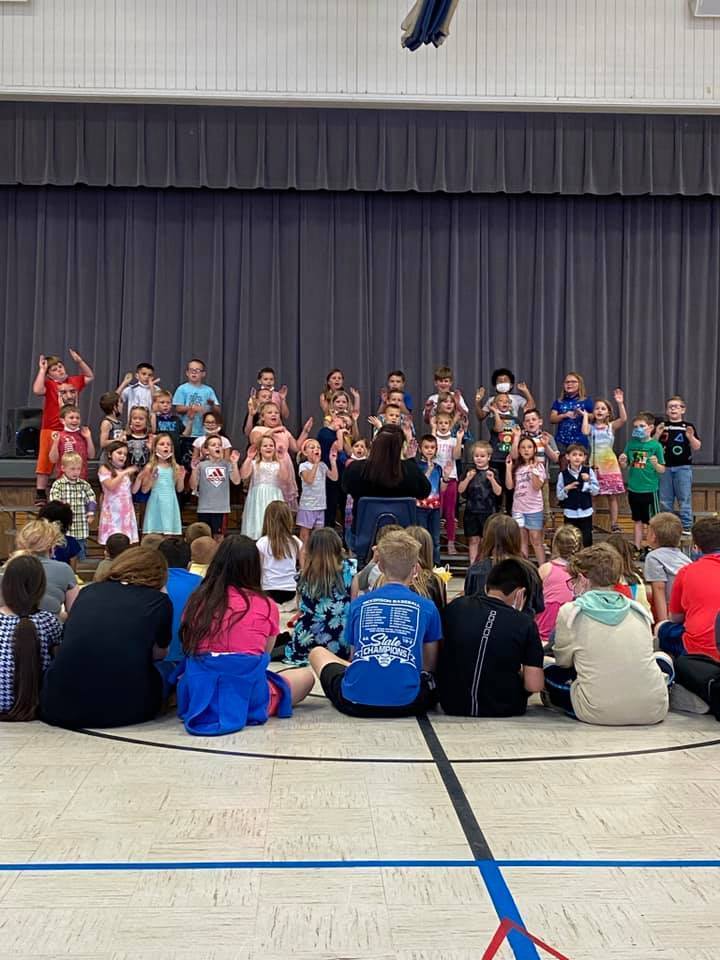 2nd graders completed "5 days before summer break" activities.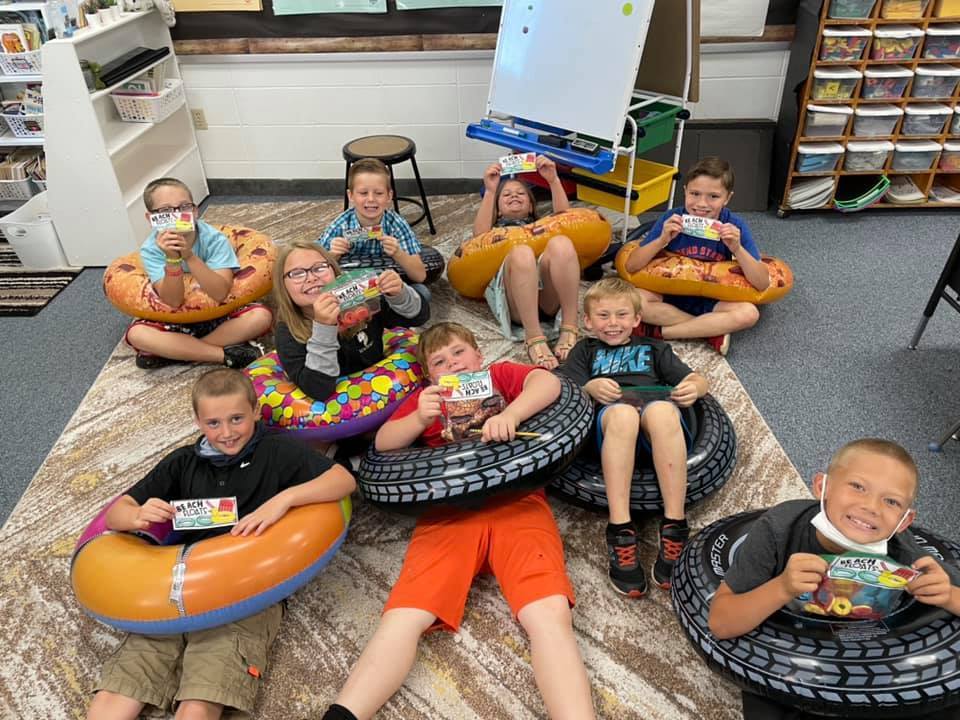 1st and 2nd graders headed to the park last week to complete a scavenger hunt and eat some pizza! This first group was the winner!

Happy Last Day of School! Have a great summer!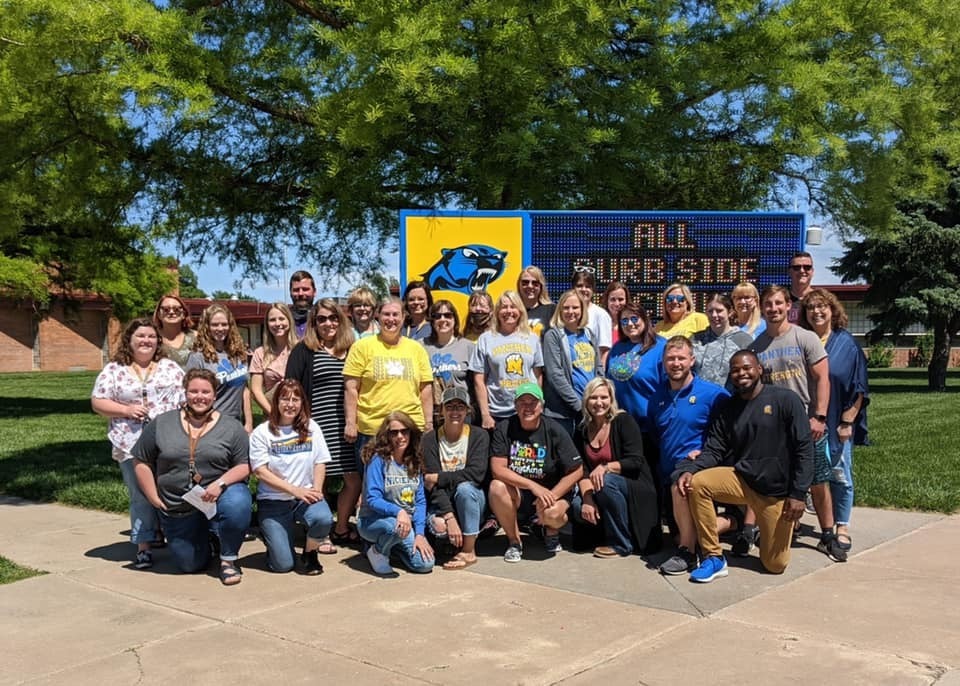 NES last week of school schedule.